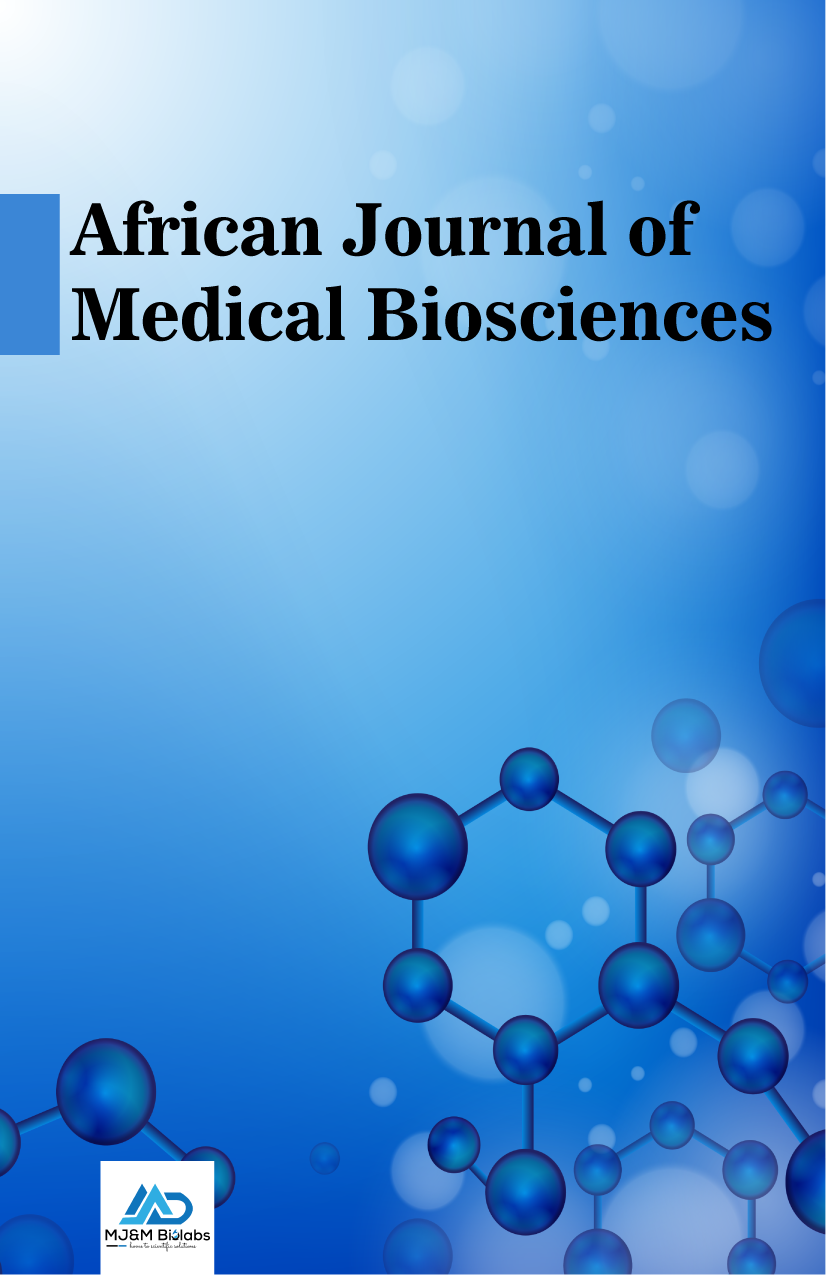 The African Journal of Medical Biosciences (AJMB) is a fast, peer-reviewed platform that upholds the highest standards in publishing scholarly work within the diverse field of biomedical sciences. Operating under the esteemed guidance of MJ & M Biolabs, a reputable scientific firm founded by skilled and experienced scientists in Africa, AJMB delivers excellence in scientific research.
With an average turnaround time ranging from 4 to 8 weeks, AJMB ensures timely dissemination of cutting-edge findings, contingent upon the manuscript's quality. Our robust and detailed peer review process engages highly trained and experienced scholars from around the world. Their expertise guarantees the production of outputs that are both credible and of exceptional quality.
At AJMB, we are dedicated to fostering the advancement of medical biosciences. By providing a reliable and professional platform, we facilitate dissemination of valuable research to the scientific community and beyond.
Editor in Chief: Dr. Esther Muitta
Frequency: Quarterly
Current Issue
Vol. 1 No. 1 (2022): African Journal of Medical Biosciences (AJMB)
View All Issues