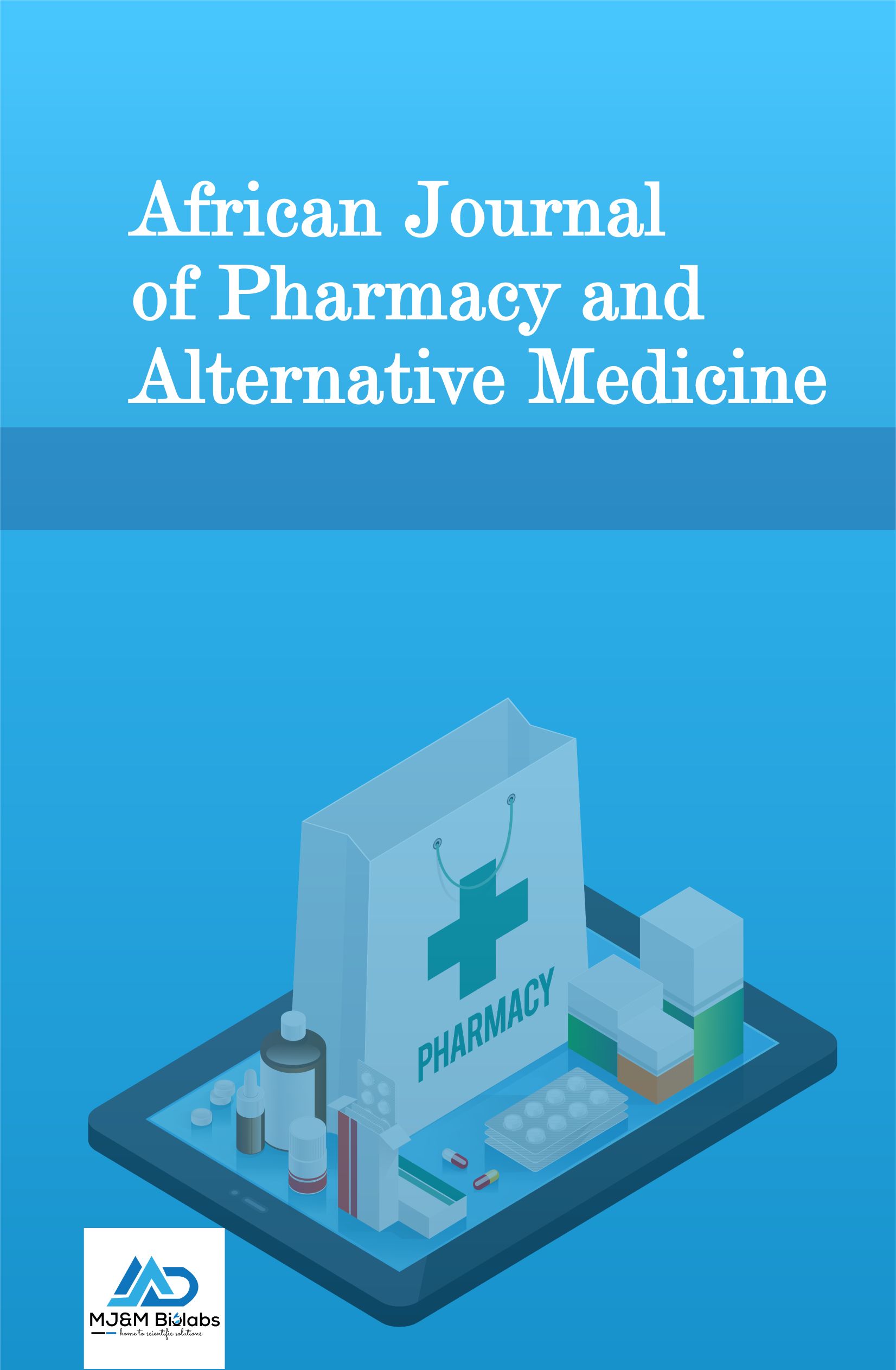 The African Journal of Pharmacy and Alternative Medicine (AJPAM) is a reputable publication that covers a wide range of areas within the field of pharmacy. It operates under the esteemed guidance of MJ & M Biolabs, a renowned scientific firm founded by experienced medical scientists in Africa.
AJPAM upholds the highest standards of quality and excellence in scientific research. The journal is a proud member of Crossref, ensuring the persistent identification and reliable linking of its published articles. Additionally, AJPAM is indexed in Google Scholar, enhancing the discoverability and accessibility of its content to a wide audience. The journal also adheres to the LOCKSS (Lots of Copies Keep Stuff Safe) preservation system, guaranteeing the long-term archiving and availability of its articles.
AJPAM covers a diverse range of areas within the field of pharmacy, including but not limited to:
Pharmaceutical sciences
Drug discovery and development
Pharmacology and toxicology
Clinical pharmacy and therapeutics
Pharmaceutical technology and formulation
Traditional medicine and herbal remedies
Ethnopharmacology
Pharmaceutical education and practice
AJPAM employs a rigorous and efficient peer-review process, engaging well-trained and experienced scholars from around the world. This ensures that each manuscript undergoes a thorough evaluation and guarantees the publication of credible and scientifically sound research.
AJPAM prides itself on its timely publication timeline, with an average turnaround time of 4 to 8 weeks, depending on the manuscript's quality. This enables researchers to swiftly share their findings with the global scientific community. By providing a comprehensive platform for research in various areas of pharmacy, AJPAM fosters collaboration, innovation, and advancements in the field. It serves as a valuable resource for researchers, academics, and practitioners, promoting knowledge dissemination and driving progress in pharmacy practice and alternative medicine.
Editor in Chief: Dr. Clarice Ambale
Frequency: Monthly 
ISSN No: 3005-6306 
Current Issue
Vol. 2 No. 1 (2023): African Journal of Pharmacy and Alternative Medicine
The African Journal of Pharmacy and Alternative Medicine (AJPAM) is a reputable scholarly publication dedicated to advancing pharmaceutical and alternative medicine research, knowledge, and practice within the African continent. Established to address the unique healthcare challenges and opportunities in Africa, AJPAM serves as a vital platform for academics, researchers, and healthcare professionals. AJPAM features a wide range of articles, including original research papers, reviews, case studies, and editorials, encompassing various aspects of pharmaceutical sciences and alternative medicine practices. These topics span from drug discovery and development, pharmaceutical formulation, pharmacology, and pharmacokinetics, to the exploration of traditional and complementary healing methods used across diverse African cultures. This journal plays a crucial role in disseminating evidence-based information that can guide healthcare policies and improve patient outcomes, while also promoting the preservation and integration of traditional healing practices into modern healthcare systems. AJPAM maintains high editorial standards, employing peer-review processes to ensure the quality and reliability of the published content.
Pharmacognosy & Complementary Medicine
View All Issues